The VATW project for 2017 has got off to an amazingly fast start. Many schools have already regiistered and signed onto our email list to make sure they receive all breaking news, advice and tips about working with us this year!
Important change for 2017.
This year we have decided to make joining our email list and registering to be part of the project MUST DO areas for you all! Oh dear....that sounds a bit fierce doesn't it! We have decided to only accept song and video submissions this year from schools that have registered and are on our mailing list. The reason for being a bit strict with this is that in 2016, we received a lot of unexpected submissions of video and vocal recordings (some at the last minute) which created a lot of problems in the studio with much more work than we had planned for.....So really this is a shout for HELP to you all ....please , please please make sure you register and join the mailing list and you will be our best friends forever!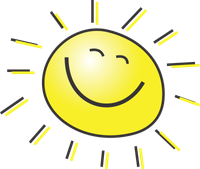 THANK YOU to all of our VATW best friends!