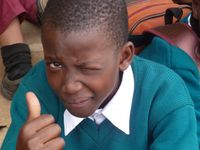 Our aim in Njombe is to help the children, including all of those orphaned by HIV, get a proper education that will give them the chance to succeed in the future. Money from VATW fund-raising and other associated fund-raising is now making a real impact. Here are a few key milestones 
Two groups of teachers have been to the school to help train the teachers 
New classrooms have been built 
School gardens have been constructed including a small avocado trees plantation 
Educational consultants now regularly visit to support the school leadership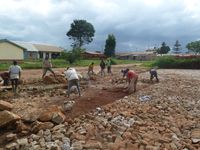 A new all-weather sports ground is currently under construction 
The school is now being provided with a broadband Internet connection and computers have been repaired. 
We are investing in providing text books at the school.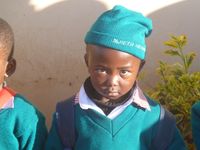 To help keep all interested parties informed we have created www.njombeedtrust.com website which we are busy loading with latest photos and information. This is a really good resource for you to let your students and/or parents know about the impact of VATW fund-raising. Watch this particular space to see ongoing developments. 
VIP Partner Schools. We are especially grateful to a few schools who have decided to make the Njombe Project the main focus for all of their charity fund-raising in the future. We would obviously welcome any other schools that would like to join us in this way. This will help us not only improve St Mary's School but help us more widely with educational development in the town of Njombe. Write to me laurie@voicesaround the world if you want to work with us in this way and we will throw all possible support behind your efforts. 
In answer to a few queries that have come in – Yes! We ensure every single penny of funds received go straight to the school development work. For example, all those who have gone to Njombe on our behalf – teachers and consultants – have paid their own flights and expenses!