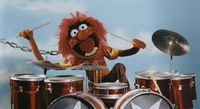 Percussion Crazy!
This year's project Sunshine - as you already know has a fairly high powered rhythm and backing. You will also have notice - because you are such astute musical-minded people, that there is an instrumental break section during the song - this is no accident! This year we wanted to lay down a challenge to all of those participating in the project to come up with your own percussion work for this section! If you get something you are pleased with - please send us a recording along with the vocal and video recordings. IF IT IS SUITABLE....we will look at including some of your percussion recordings onto the final mix - wow ...this could be amazing! And maybe maybe maybe ...if there is enough material we could look at producing a separate percussion and backing track  recording ...we can't wait to see what you get up to!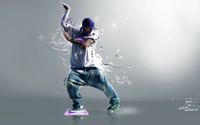 Dance Crazy!
Sunshine is one of those songs where it is very difficult to keep still when the music is playing - In fact we strongly recommend that you don't! Short story: A couple of years back VATW was over in Africa busy recording some African folk songs at a school. We suddenly noticed that the singing had 'gone off' and was becoming rather tuneless and out of rhythmn ...African youngsters often have naturally great singing and dancing ability. After a while we discovered that an inexperienced teacher working with them had told all of them to 'STAND STILL WHILE YOU SING!' We quickly got them dancing and moving around again and the tuneful singing AND the smiles returned almost immediately! So the lesson - YES let them move!!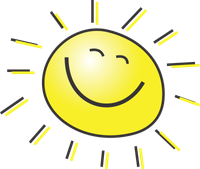 Over the years, we have had some great video dance clips sent to us for the project and last year, even though it was not requested we still got schools sending in some great dance work videos. WELL this year we ARE requesting some dance videos! Let's see what happens when they start busting some moves in Botswana, showing us their shimmies in Shanghai, showing the Harlem Shuffle in New York or rocking the World up in Reykjavik ....OK I'll stop... I think you've got the idea! Please rise to the challenge and send us your dancing solos, group dances etc. Whatever happens....make sure there is plenty of smiling. A sunshine song without smiling is unlikely to be a good thing!  Let the challenge commence!