A highly successful launch for this year's song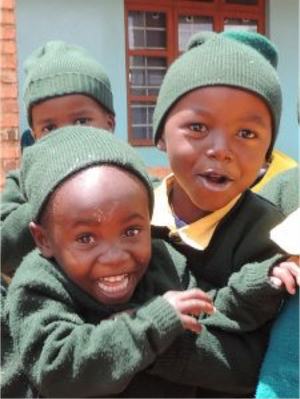 This year's eagerly awaited song/video release 'Lighting Up The Flame' has been a great success with the Voices Around The World website having a very busy time providing downloads. This is great news for the children of Njombe, Tanzania.  So that we can maximise fundraising, we are asking everyone who has downloaded the video to avoid uploading it to any website such as facebook.
Voices Around The World is closely involved with a small team to aid the development of the school in Njombe and all funds raised will help equip classrooms and provide sports facilities. If you haven't yet downloaded  your copy of this year's song 'Lighting Up The Flame'
click here

Become a VATW Champion - help raise funds for Njombe and get free access to some amazing choir resources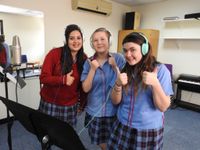 If your school or youth organisation has taken part in the Voices Around The World Project, you have already done an amazing job of helping us raise funds, but there is so much more that we can do together.

We are targeting £10,000 ($14,000) to be raised in funds by March 31st 2017. 

We are inviting you to join us in raising funds by becoming a Voices Around The World champion school, organisation or individual. Here are some of the things you can do:
1. Put the the Lighting Up The Flame Trailer video on your website and get as many of your parents/members of your school community as possible to download the song/video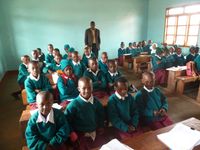 2. Get your local media - TV, radio and newspapers involved to promote the song to the wider public 
3. Run your own Njombe/Voices Around The World fund-raiser concert/event and sell DVDs or CDs of the song 
 What you get as a VATW Champion
- Free access to all the downloadable current and previous VATW song resources to help you perform a fantastic concert
- Free downloadable resource pack to enable you to make a stunning VATW/Njombe Project display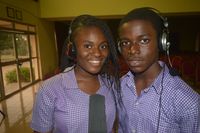 - Support and advice from VATW whenever needed to to help you with your events planning
- Regular updates about the progress in Njombe and chances for you to interact with the school there if you wish

If you would like to become a VATW Champion school, organisation or individual please click here to apply.
Climbing Kilimanjaro to raise funds for the Njombe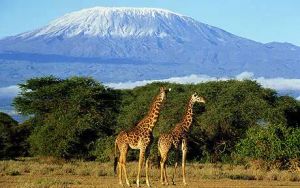 Currently, we have a team of six friends of Voices Around The World who are half way up Kilimanjaro in Tanzania on their fund-raising climb for Nombe. Before leaving Tanzanai, they will visit one of the schools that works with Voices Around The World - The International School of Arusha. We wish the team all the best on their 'last push' to get to the summit and say a massive THANK YOU for helping the fund-raising in this way.